WhitesmileClear case education aids practitioners gain knowledge and confidence in a variety of clinical situations
Treatment level: INTERMEDIATE
Case presenter: Dr Reuben How BDS (Otago) MClinDent(Edinburgh) MOrthRCS(Edinburgh) MRACDS (Sydney)
This is a 21-year-old female with a class II, division I malocclusion and sought treatment for her protrusive bite. The lower and upper arches are moderately crowded.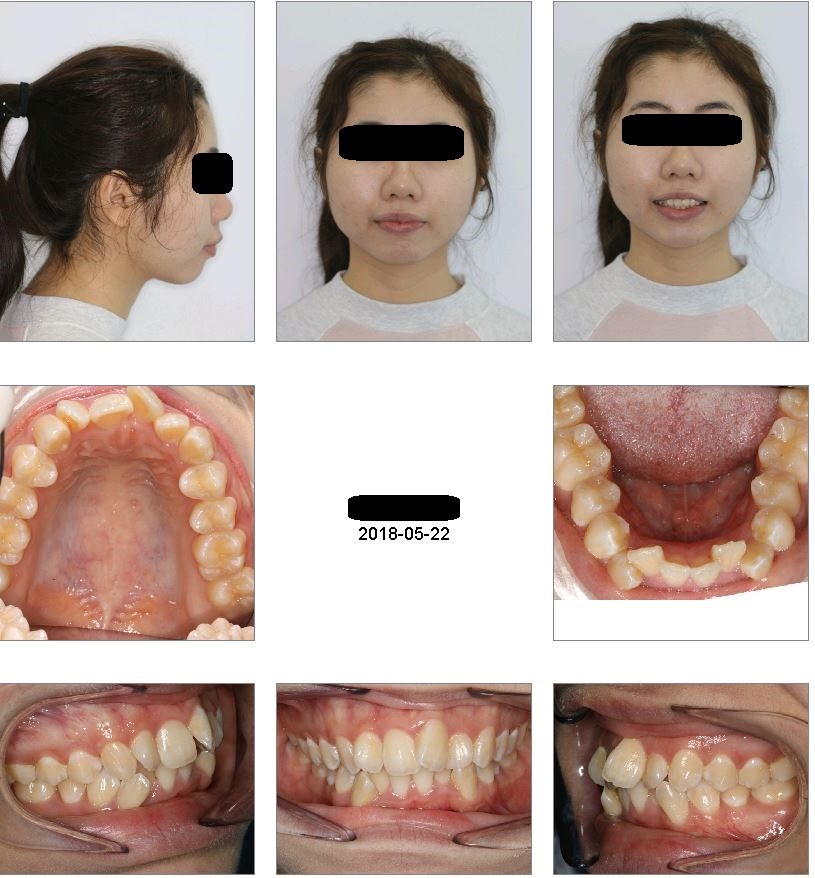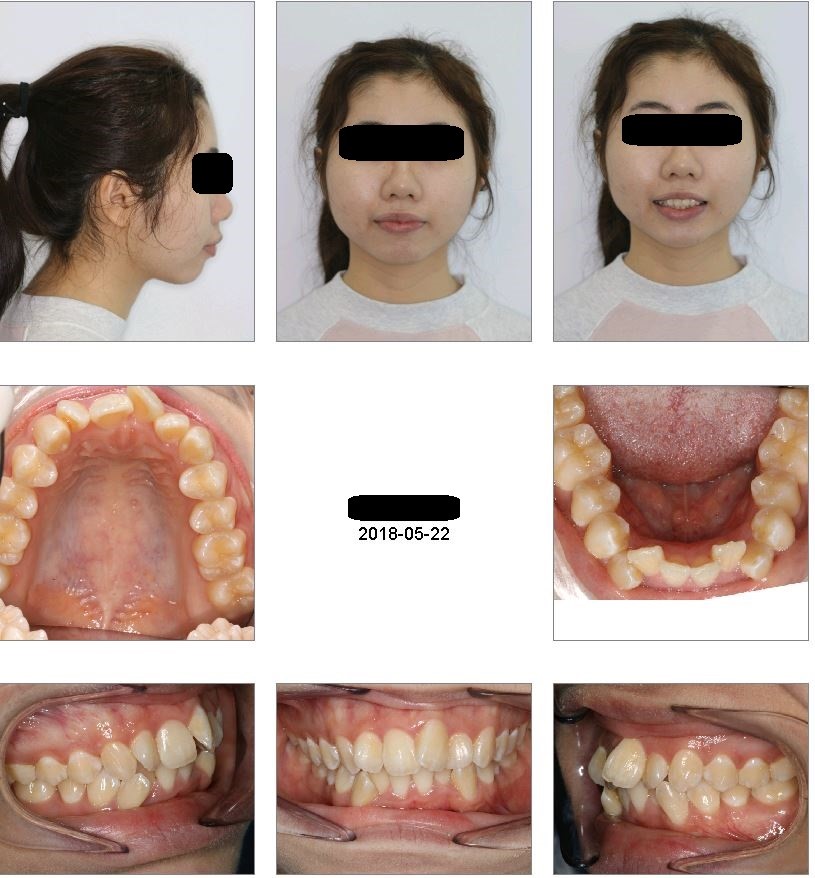 Upper truetrek microimplants were placed and an integrale archwire placed on the buccal surfaces of the first molars for maximum anchorage. Additionally class II elastics were placed in order to aid lower space closure.
Anchorage preparation with truetrek microimplants. Indicator wires (Full truetrek and integrale kits available from your Whitesmileclear representative. Whitesmileclear integrale wire (available from your clinical support doctor) connects the microimplant to the buccal area of the upper first molars and indirectly to the aligners.
The following progress photos show good control of anchorage segments, satisfactory alignment. Note presence of buttons for interarch elastics on L 7/7.
Key materials and technologies:
Whitesmileclear Tristar aligner material (single stage, polystrand)
Whitesmileclear integrale – connection between microimplant and 1st molars
Whitesmilethermotrek attachment protocols.