Cameo IntraOral Scanner RENTAL: RM80/day*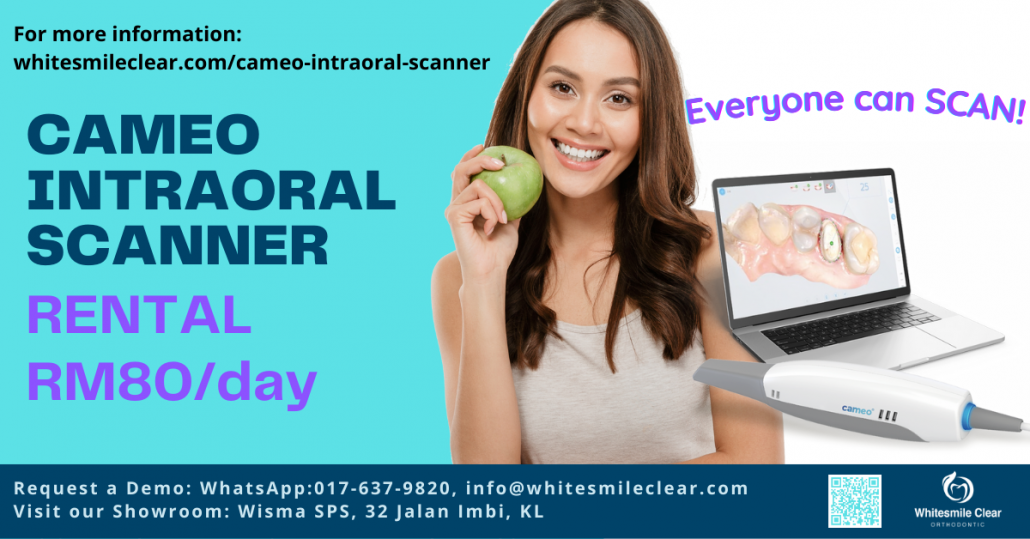 •Equipment: Cameo Intraoral Scanner & Laptop
•
Rental
: RM80/day (i.e. RM2,400/month). Please use automatic payments set up. 
•
Terms
: Tip replacement is not included. Repairing service is included. Rent can be extended month-to-month basis. Lessee shall be responsible for shipping the Equipment back to Lessor's premises at the end of the Lease Term. The ownership transfers to the lessee after 30 months of the Lease Term.
•
Request a Demo
: WhatsApp:017-637-9820,  info@whitesmileclear.com
•
Visit our Showroom
: Wisma SPS, 32 Jalan Imbi, KL
Receive RM12K Back on Your  PURCHASE of Cameo Scanner at $12K*
• RM12K in lab credits on clear aligner cases for over 12 months*
• RM1K discount per month (non-transferable)
• Must use RM1K per month or it will expire
• Laptop is not included
CAMEO Intraoral Scanner (Exclusive distributor)
The digital dental clinic is the starting point for oral digitalization. The 3D IntraOralScanner is the first device in the digital workflow. The Cameo IntraOral Scanner will be your most convenient and efficient multi-tool for various applications like diagnostics, patient education and of course digital impression taking. Provide your patients more and better services and increase quality and efficiency in your dental clinic.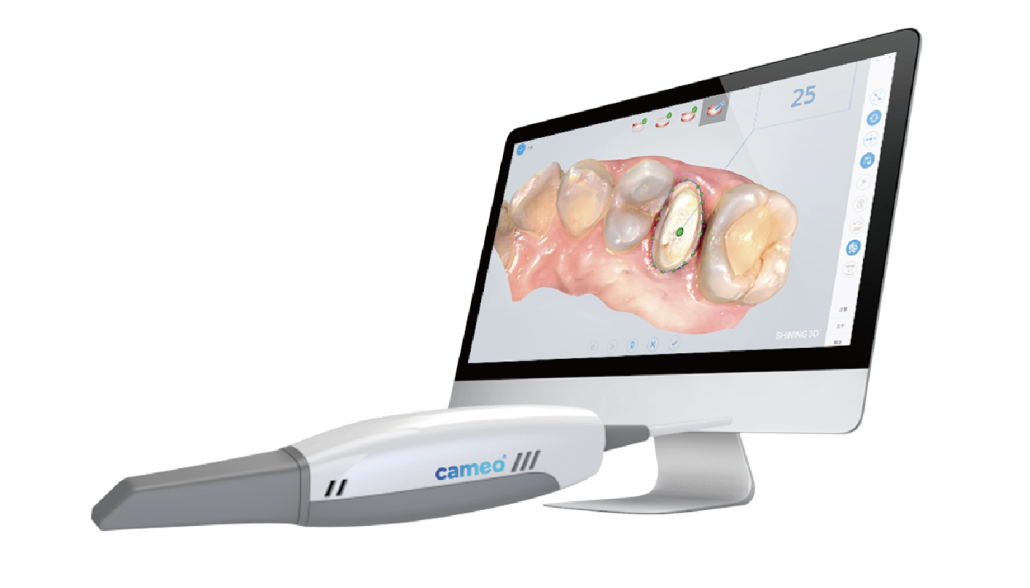 The Cameo Intraoral Scanner provides good functioning cameo intraoral scanners. With convenient operating, Cameo Intraoral Scanner can bring you better user experiences.

The established pen-style of the wand provides convenient haptics and feel.

Focus on application skills, intelligent data optimization, and supporting clinical toolkits.

The data format is open and sustainable, and the software can be upgraded free of charge.

The Cameo chairside solution provides patients sufficient treatment results.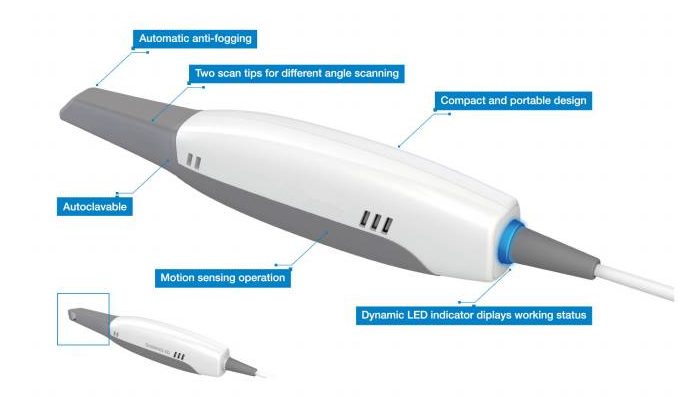 Cameo IntraOral Scanner 3D scanning system, integrating rich data processing function and intelligent data optimization, guarantees the users easy access to high-quality digital impressions.
Cameo IntraOral Scanner System Requirements & Parameter

Cameo IntraOral Scanner Overview
Implant Scanning of CAMEO Intraoral Scanner