RECEIVE RM18K BACK ON YOUR $18K PURCHASE*
• RM18K in lab credits on clear aligner cases for over 18 months*
• RM1K discount per month (non-transferable)
• Must use RM1K per month or it will expire
• Laptop is not included
• Promo applies to new clients only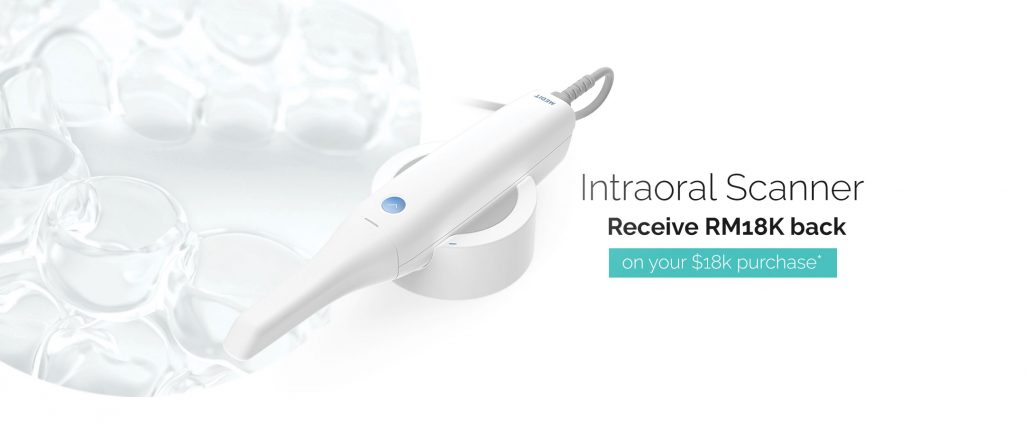 Thanks to our system you can digitize your laboratory creating your digital workflow. Open Dental Scanner Dental Restoration & Ortho Studio (Orthodontic Software) Chiamaci oral. MEDIT's latest product, Dental Studio, Ortho Studio module, Dental Restoration module.
With its impressive speed and powderless system, the i500 allows for a smoother scanning experience, shortening turnaround time and increasing the productivity of your clinic.
With unsurpassed speed, accuracy and reliability, the Medit T-Series helps you rediscover your productivity.
The Solution's industrial scanners provide excellent data quality at a high resolution. In addition, the product's high level of user-friendliness makes the scanner even more attractive.
Together, these three qualities make it easy to incorporate our intraoral scanner into your workflow. Designed with quality in mind, we created the i500 to add value to your practice. Regardless of specialization the i500 ensures that professional needs are met, workflows are optimized, and flexibility is guaranteed.
System Requirements for Medit i500