How it works.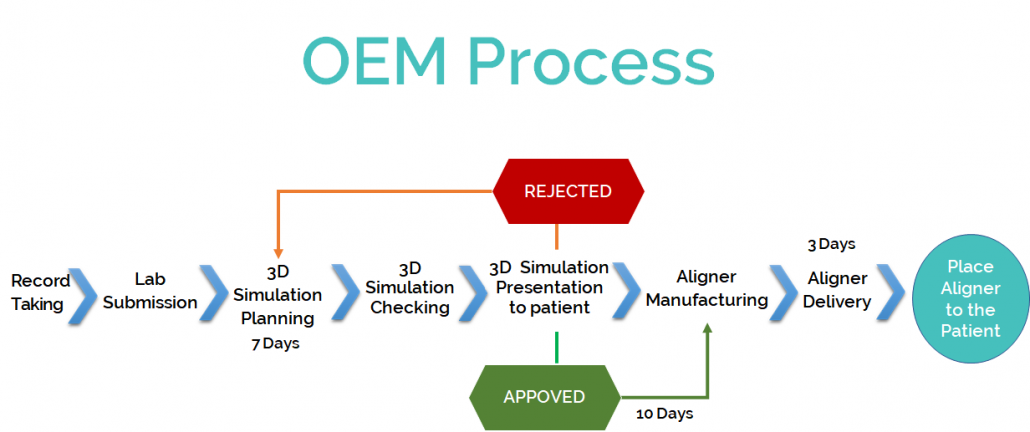 Record Taking Step.

The first step involves scanning the mouth and taking impressions. A bite registration is taken of both the Mandibular arch and Maxillary arch. A Cone Beam Computed Tomography superimposition is also an option depending on the patient.
Lab Submission Step. We have web-based lab submission system. Go to whitesmileclear.com. Click "For Doctors > Doctor Login". There are 15 steps to fill up.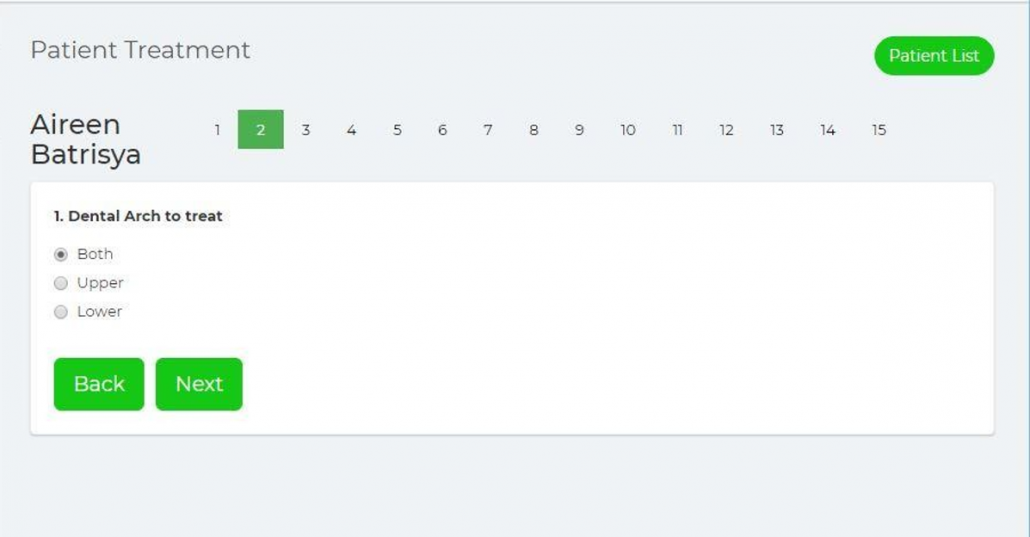 Download lab submission guideline here.
3D Simulation Planning Step: A computer-controlled output of the Clear Aligner will occur in the lab during this step. An attachment template is also available as necessary. Expect 3 weeks turnaround time for a 3D simulation after we have received a patient's dental scan or dental impressions.
Production Step. Once the 3D simulation approved by the customer, the Whitesmile Clear Aligner will go into production and expect to be ready in 3 to 4 weeks.
Delivery Step. The Whitesmile Clear Aligner will be shipped via courier to the OEM customer's address.
The Plan Refinement Step. Our unique plan includes refinement at no additional charge for 36 months.