Whitesmile Clear SmileBuddy App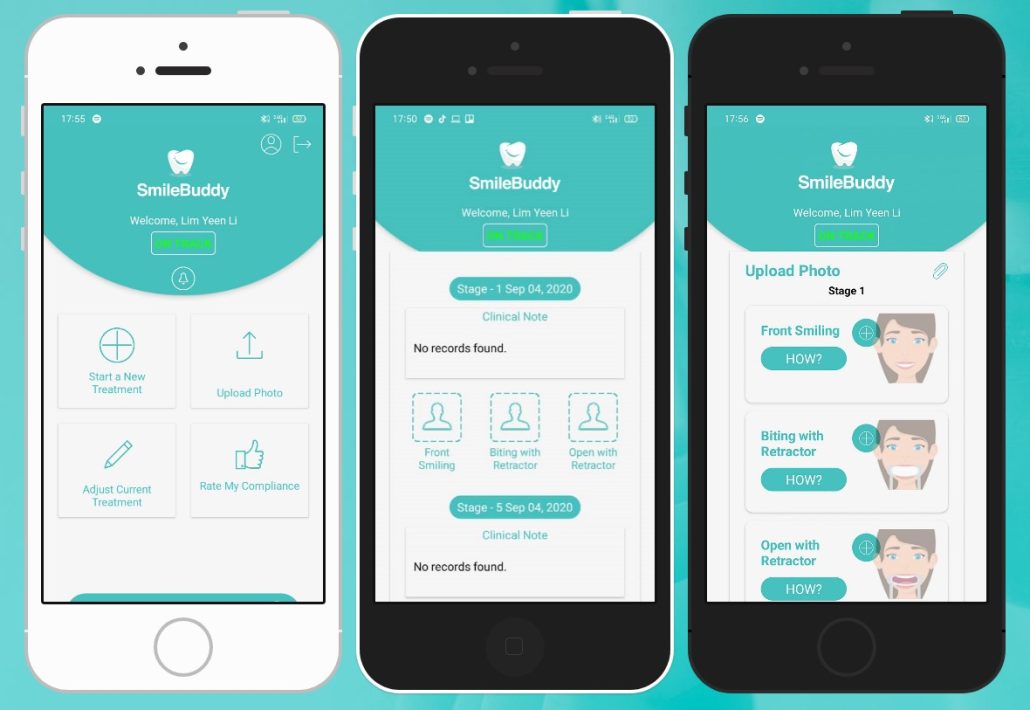 The SmileBuddy apps are developed to help patients stay on track with clear aligners and get the best possible outcomes from the treatment. SmileBuddy is an easy and simple aligner tracking app. Patients can track their aligner compliance simply by updating the apps. SmileBuddy is capable to track how long patients wear their aligners each day and notify patients when it is time to change their aligners. Furthermore, SmileBuddy helps pateints to document their clear aligner journey and see their progress by allowing them to take teeth selfies for every stage.
We provide SmileBuddy App to our OEM customers. OEM customers can use their own logo if they want.
How to use
Treatment

Start by setting up a new record/refinement or continue an existing treatment at any time.
Set notifications on a new treatment to remind you to switch to the next aligner.
Adjust your current treatment.
Timer

The start and pause buttons help you to track how many hours you have been wearing your aligner each day
Simply share your aligner compliance data with your Doctor via email or text
Teeth Selfie

Track your progress by taking a teeth selfie every time you change your aligner.
See your treatment progress by scrolling through the photos.
Evaluate your Compliant

Assess how long you wear your aligner each day and rate it.