Register for this event
Enter your details below
Validating payment information...
Waiting for Payment Gateway...
Class 1 Malocclusion Correction with Aligner
From 1pm until 5pm
Whitesmile Clear / Monee (WhatsApp:017-637-9820, seminar@whitesmileclear.com).

PAYMENT METHOD: Send the receipt via email or Whatsapp after payment. Please contact us for Singapore Bank account details.

Bank Name: MAYBANK Account holder: VISIVEST Corporation Sdn Bhd Account number: 514084604235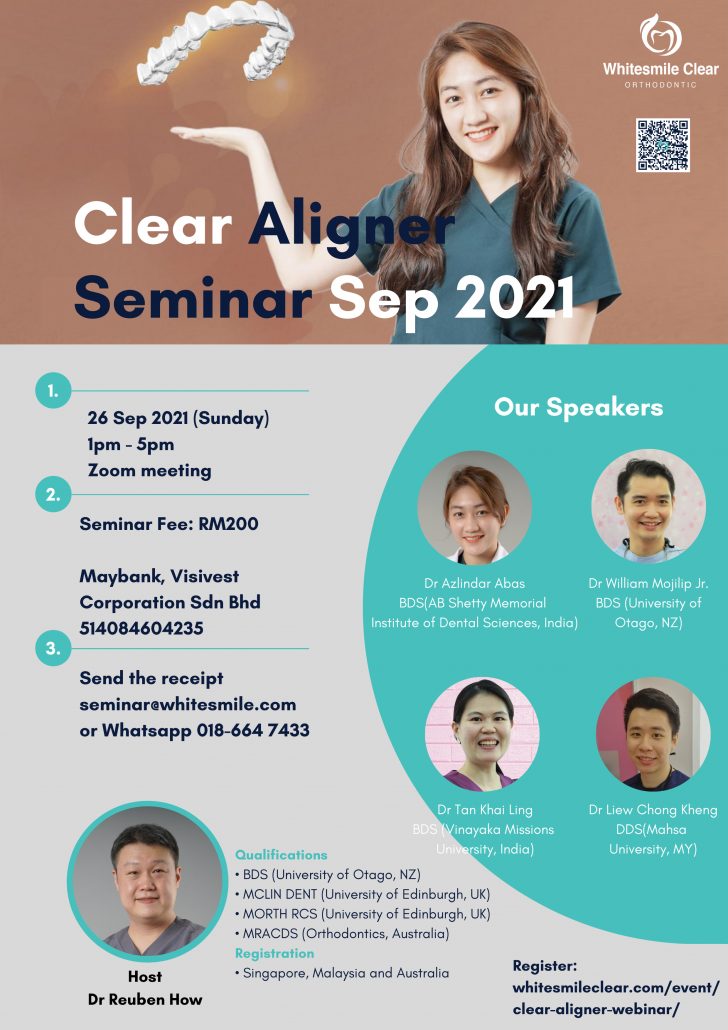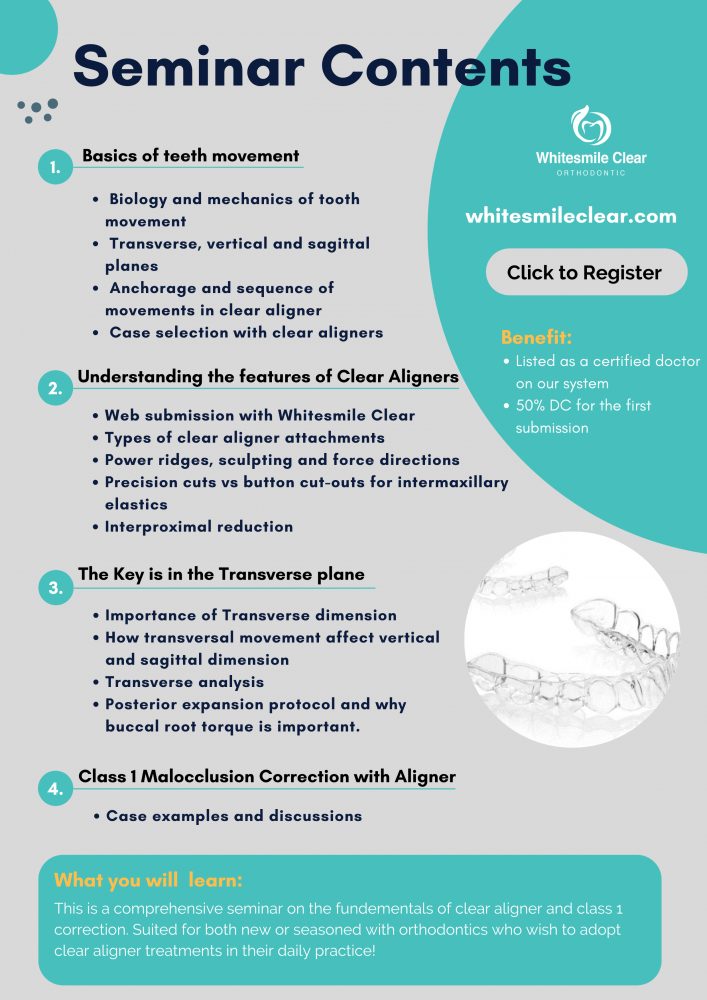 There are 15 people coming.
Look who's coming: Monisa, Paweena Kanhachai , Chan, Norain binti Azma , Dr. Nur Atiyah Fakhri, Chong Min Jing , Dr Michael Heng, Dr Gan Chih Wei, Jacqueline, Dr Tan Wan Wei, Seong Ling Goh, Kong kai sZe, SAI BAHA RAJA, Julius Chew, Salima